OJAI, CA
Sept 23, 2017
CLARK STAUB
Full Of Life Flatbread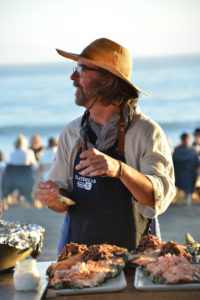 Former music exec Clark Staub helped to transform the Los Alamos restaurant scene by opening Full of Life Flatbread in 2004. His beautiful clay and stone oven still feasts on red and white oak and a steady diet of local, organic, and sustainable ingredients. Staub calls pizza flatbreads since he's not Italian, but these pies rate with California's best, including dynamic dough that experiences a 36-hour rise.
This enriching farm-to-table experience is to be prepared in a wood-fired stone oven by Chef Staub, owner of the locally-loved Full of Life Flatbread. Chef Staub is celebrated for sourcing his ingredients from small farms, ranches and independent producers within a 400-mile radius.
---
ASPEN, CO
Oct 4, 2017
JULIA DOMINGOS
Epicure Aspen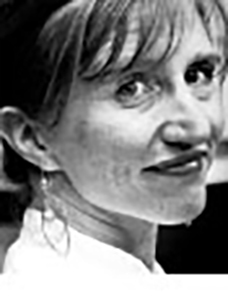 Julia discovered her love for food at an early age, while traveling to exotic locales with her globe-trotting family.
After graduating college with degrees in humanities and ballet, Julia re-focused on her earlier passion and attended the prestigious Culinary Institute of America in Hyde Park, New York. After graduation, she moved to New Orleans to expand her culinary knowledge as Saucier at the 5-Star Windsor Court Hotel.
Julia then set her sights on Aspen, joining a large catering company as executive chef for nearly seven years. After a stint as manager of Nobu's Matsuhisa, she developed an exclusive private-chef clientele and combined forces with Allen to form Epicure in 2001.
Julia always looks forward to the next culinary challenge. She is a tireless researcher driven to combine creativity and technique.
---
TIM MAHER
SeaSalt Woodfire Grill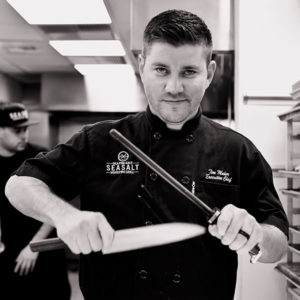 Growing up in Texas and California, Tim Maher couldn't have predicted that the vaqueros who helped define the western states' culture would serve as career inspiration. Yet as executive chef, Tim evokes their storied past to carry out SeaSalt Woodfire Grill's modern interpretation of farm-to-fire grilling. His culinary training is as authentic as Santa Maria-style cuisine, too. Well before helming the back of the house, he got his start at 18 making pastries with the Cheesecake Factory in 2002 and gained the opportunity to open the chain's first location in Hawaii in 2003. While in America's culinary capital, NYC, Tim attended the Institute of Culinary Education and was the only graduate in his term to receive the award for Most Likely to Succeed. In 2014, Tim earned a coveted spot at Craft, renowned chef Tom Colicchio's farm-to-table New American concept. He returned home to California in 2015 to join Craft Los Angeles before joining Prjkt Restaurant Group to launch SeaSalt Woodfire Grill.
---

2FTAM FARMERS
CYCLOPS FARMS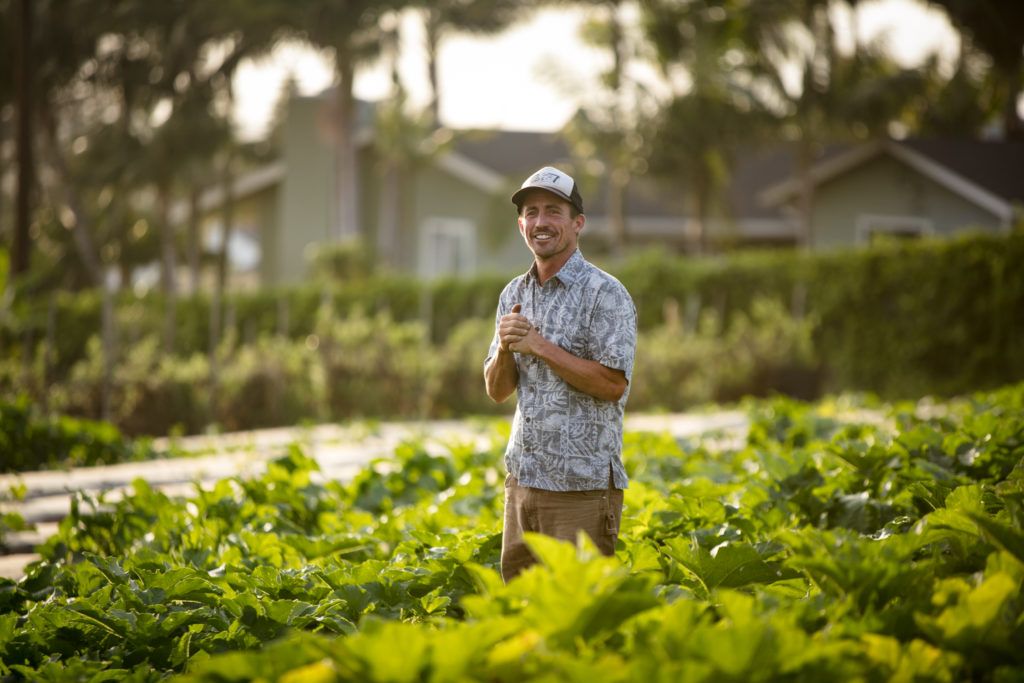 Farmer Luke & his family hosted a recent 2FTAM dinner at their beautiful Cyclops Farms in Oceanside CA. Guests learned about the organic farming process and even picked out items for their evening meal. Cyclops plants a large variety of vegetables, strawberries, flowers and herbs, which are sold at farmers markets, and at their on-site farm stand. They also provides organic produce to chefs of local restaurants.
LEARN MORE ABOUT CYCLOPS FARMS
---
EARTHTRINE FARM


Robert "BD" Dautch of Earthtrine Farms began his career as an organic farmer in 1974 and today grows over 100 different crops throughout the year. BD is truly in touch with the land and soil and is a master of tuning his farming with the seasons…using full organic farming practices. Earthtrine Farm is situated on 13 scenic acres out in Ojai. He also has 5 more acres in Carpinteria. BD is a familiar face at farmer's markets and will always have something unique on his table.
LEARN MORE ABOUT EARTHTRINE FARM
---
TWO ROOTS FARM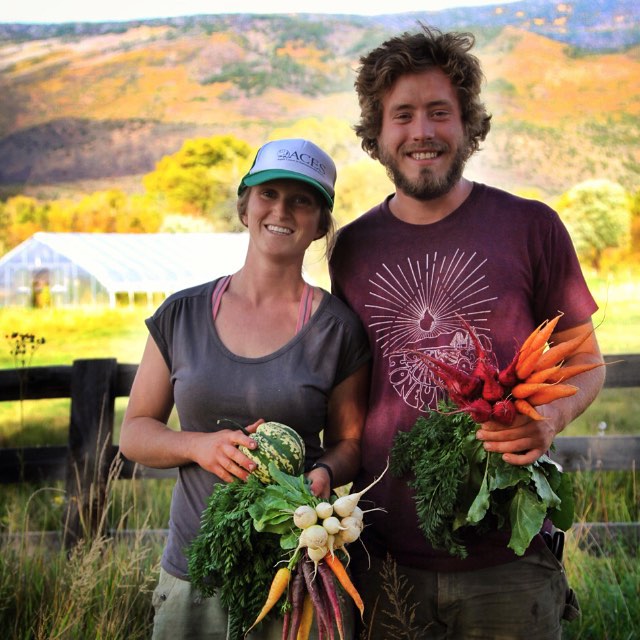 Two Roots Farm is the result of a shared farming passion between Harper Kaufman and Christian La Bar. They are first generation farmers rooted in Colorado's beautiful Roaring Fork Valley. They grow on leased land on the Spradley Farms property. Together, with Mike and Allison Spayd, they partner to produce diverse market vegetables, pasture raised eggs, pasture raised broiler chickens, and honey. 2016 was their first year in production as Two Roots Farm and have been overwhelmed with community support since.
LEARN MORE ABOUT TWO ROOTS FARM
---
Something is wrong.

Instagram token error.