As our guest, you'll take part in incredible, transparently-sourced, farm-to-table meals accompanied by a diverse array of exciting guest speakers from the frontiers of entertainment, technology, and culture. It's an evening that will stimulate both your palate and mind, leaving you with a full belly and a renewed hunger for the possibilities that surround us.
---
NOMINATE A SPEAKER
Do you know an amazing & engaging speaker who would be ideal for the 2FTAM events? Please nominate them by clicking on the button & filling out brief info about the speaker.
---

2FTAM PAST SPEAKERS
OJAI, CA
June 22, 2019
SEBASTIAN TERRY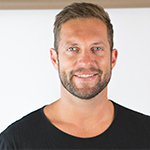 "100 Things … What's On Your List?"
'In case of an emergency oxygen masks will fall from the ceiling. Please put yours on first before helping others'
Known worldwide for pursuing an incredible list of 100 Things that he wants to achieve before he dies, Sebastian Terry's story is surprisingly not about a bucket list. It's about something more far reaching; permission, choice, growth and connection.
Affected by a curious mind and the death of a close friend, Sebastian experienced a moment in his life where he asked himself a simple question; 'Am I happy?'. The answer was NO and so he decided to pen down a list of 100 Things that he'd always wanted to achieve.
Following his heart and armed with nothing but a list, Sebastian's incredible story has grown from an entertaining tale of adventure into a global philanthropic movement that engages a growing tribe of hundreds of thousands to not just set meaningful goals, but pull the trigger and achieve them- all whilst helping others do the same.
"I thought initially that it would take me 100 Things to reach a state of fulfilment but it's taken me 72 things to realise that 'ticks' are just the beginning. The key to growth and happiness is finding out who you are on a primal level and then being that person, each and every day."
Today 100 Things acts as a conduit introducing those in need of help to those who are able to help. This latest evolution is called Kindsum. In this way, the journey has become less about Sebastian's list and more about the art of helping. Sebastian spends his time traveling the world connecting strangers to help each other.
Turned into a best selling book ('100 Things'), an ESPN documentary ('100 things to do before you die') and most recently a US-based reality TV show ('100 Things) where Sebastian travels the world helping complete strangers achieve their specific dreams, 100 Things inspires people and organisations to gain perspective, think big and be the best they can be on every level so that others can follow suit.
From marrying a stranger in Las Vegas, delivering a baby in Canada and even representing the Mauritian national rugby team at the African Championships (they won!), Sebastian's most profound moment was when he was first contacted by a suicidal stranger who needed help.
100 Things is no longer about one person, it's about everybody.
Guaranteed to make you laugh, cry and inspire motivation, the 100 Things keynote is like no other and will re-engage, connect and inspire your organisation to move forward as one.
What's on your list?
---
OJAI, CA
August 18, 2018
STEFANIE MICHAELS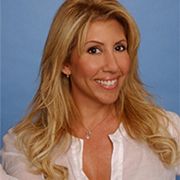 "If Someone Asks You To Go On An Adventure, Never Refuse"
Stefanie Michaels, known to millions of fans across the world as "Adventure Girl®," is the go-to-girl for all things travel, entertainment, and lifestyle.
Michaels' passion for travel started when her parents took her on her first flight at 6 months old. Since then, life has been about adventure for Michaels, who lives by the mantra: "If someone asks you to go on an adventure, never refuse." Through her daily excursions, Michaels is able to connect brands and consumers on both a local and global level. From defying gravity with astronaut Buzz Aldrin and ZERO G, to spreading social good as a Digital Ambassador for the White House, Michaels is only a tweet away from her fans at all times, inviting them to be part of her experiences.
Vanity Fair Magazine named Michaels "America's Tweetheart" for her digital presence on Twitter as well as her ability to engage fans, bringing millions of exposure to the brands with whom she works — such as Starbucks, Lufthansa, and American Express.
A sought-after spokesperson, Michaels has a long list of television accolades, which include: travel and social media expert for E! Entertainment's That Morning Show; Access Hollywood's travel personality; guest correspondent for The Insider; special guest on the Rachael Ray Show; and a contributor on CNN and FOX News networks.
As a journalist, Michaels has contributed to Women's Health & Fitness, Elite Traveler, Self, and People Magazine, as well as numerous online outlets such as AccessHollywood.com, Jaunted.com, The New York Times and CNN, and Yahoo Travel.
In addition to being named #1 in Forbes' 20 Most Branded Women on Twitter, Michaels has been featured in American Airlines' American Way Magazine, Vanity Fair, TIME, USA Today's Woman Magazine, Enroute, Glamour Magazine, and Marie Claire.
---
OCEANSIDE, CA
July 21, 2018
MICHAEL MARCKX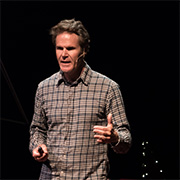 "It Happened To Me: A Psychic Predicted My Future And A Whole Lot More."
Michael Marckx will be sharing a funny, unbelievable and powerful story or three that underscore the Power of Belief. They are anecdotes he 'believes' can edify and entertain all of us all as we grapple with an increasingly dynamic world that wants to undermine our most positive beliefs. In understanding this, we can gain the immense advantage of honing the power of our subconscious, which works for us 24 hours a day, 7 days a week.
Michael Marckx is a global leader, brand strategist, TEDx Speaker and an event, media and storytelling expert in the outdoor and sports worlds. A former amateur world champion and US National team member, Marckx has enjoyed being an athlete in several sports. A Category 1 bicycle racer, he is also an avid surfer and musician.
Currently, Marckx is a Vice President with Nixon and Global General Manager of the Adidas watch business. Before Nixon, he was the CDO of Creative Disruption, an agency with a focus on helping organizations creatively disrupt the status quo through the prism of organizational, branding, marketing, event or culture based initiatives. Clients included Billabong, LifeWalker, Marijuana International Corporation, Rouleur Brewing Co., White Fence Brewing, Bob Haro Designs, Factor Bicycles, PHIVE Bar and many others. During this time he was also an EIR and at CSUSM and a frequent keynote speaker and lecturer at Grad Schools and conferences around the country.
Prior to running Creative Disruption and teaching, Marckx served as president/CEO of SPY Inc., a publicly traded company based in San Diego he was hired to turnaround. The company enjoyed 14 quarters in a row of year over year growth during his tenure. He has also served on the Board of Directors for the Surfrider Foundation, including four years as Chairman of the Board. A frequent lecturer on Marketing, Branding and Culture, he enjoys sharing about the pitfalls of running a brand while offering ideas on the creation of success. He serves various board and advisory capacities for SUPERbrand, Xology, Monuments of Cycling, Monster Media Racing, Surf Shop Box, Leucadia 101, the San Diego Sports Innovators and other businesses. He is also the creator of the Canyon Belgian Waffle Ride, the most unique cycling event in the US.
Prior to joining SPY, Marckx spent his entire career in the action sports world in myriad leadership roles for companies like Globe International, Ocean Pacific (Op) Broadband Interactive Group (BIG), Primedia, Action Sports Retailer and Outdoor Retailer.
---
ANAHEIM, CA
June 21, 2018
LINDSAY TREDENT MAUCH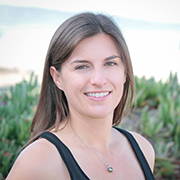 "Social Media and The Brand of You"
How you present yourself online is just as important as how you do in real life (or IRL, as the millennials say). In this dinner time conversation we will discuss the importance of building your personal brand on social media, the power of storytelling, and how to establish an authentic brand tone and voice that is true to yourself. Learn about the metrics that matter, the ones that don't, and the ways to best communicate and interact with your audience. Our series of social media activities throughout the evening will have you thinking like a social media marketer and you will leave with a solid understanding of what is Instagram worthy and what is NSFW.
Lindsay Mauch is the Founder of LTM Digital, a marketing and social media boutique agency focusing on health, fitness, sports, and technology. Lindsay has more than a decade of online experience with a focus on digital marketing strategy, product development, and social media and has worked for top brands such as MySpace, JustFab, Future US, and Transworld Media. She actively teaches courses and workshops on social media and digital marketing both online and offline and is a workshop instructor at General Assembly. Lindsay is the Chapter President for Social Media Club Los Angeles, a local chapter of a national non-profit dedicated to expanding digital media literacy and promoting standard technologies and best practices. In her free time she enjoys surfing, snowboarding, playing soccer, and maintaining her health and fitness blog, FitandAwesome.com.
---
ASPEN, CO
October 4, 2017
MATT RENNER
Vice President, Production, National Geographic Channel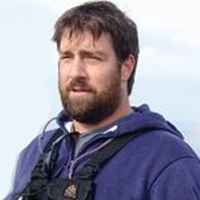 Emmy Award-winning producer Matt Renner takes you on an inspiring visual journey through the history, mission, and future of the legendary 129 year old National Geographic Society, as it evolves its mission of exploration, education, adventure and storytelling in the dynamic media landscape of our modern age.
Matt Renner's globe spanning body of work includes stories told from the Bering Sea to the surface of Mars, from our earliest ancestors to our descendants in the far future. As Vice President for Production at National Geographic Partners, Matt has overseen the development of a wide array of groundbreaking scripted and documentary content, including Brain Games, The Great Human Race, Year Million, and most recently, LA 92, a history of the 1992 Los Angeles riots.
TOMAS ZUCCARENO
Photographer / Filmmaker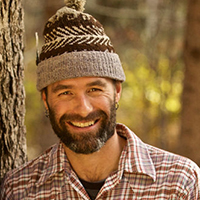 "How We Grow"
Join award winning local photographer and filmmaker Tomas Zuccareno as he introduces you to a few of the Roaring Fork Valley's thoughtful and ambitious young farmers, and the community that supports them, with a short version of his forthcoming full length documentary, "How We Grow."
---
OJAI, CA
September 23, 2017
MIKE RICH
Author / Screenwriter – "Secretariat", "The Rookie," "Finding Forester" and "Cars 3"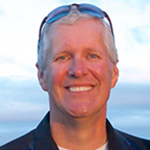 "Discovering And Writing Compelling Characters In The Films We Watch"
For almost twenty years now, I've had the good fortune of writing the screenplays for a handful of films that have found their way onto the big screen. Some have told larger-than-life stories (such as "Secretariat"), others have put the spotlight on smaller, more intimate triumphs ("The Rookie"), and one even presented me with the unique challenge of writing a story featuring animated cars ("Cars 3").
All of them, though, shared the one absolute key writing responsibility of structuring and developing characters the audience would care about. The same responsibility existed during the writing of my upcoming novel "Skavenger's Hunt," which features the fictional origin story of the very first scavenger hunt; an elaborate competition featuring puzzles and riddles that took thousands of hunters all around the globe back in 1885. The setting is huge, but the story only works if the character of Henry—a 12-year-old boy who travels back in time to take part in the hunt—works in the mind of the reader.
How tricky is it to construct characters that the audience develops a vested interest in?.
Mike Rich's screenwriting breakthrough came in 1998 when his screenplay "Finding Forrester" was honored by the prestigious Nicholl Fellowship competition. Within weeks, it was picked up by Columbia Pictures and became a holiday season release starring Sean Connery and directed by Gus Van Sant. Mike's second screenplay, "The Rookie," starred Dennis Quaid and was both a commercial and critical success for Disney in 2002. The following year, Mike wrote the script for "Radio," which starred Ed Harris, Cuba Gooding Jr., and Debra Winger.
His works also include "The Nativity Story" and "Secretariat," a 2010 Disney release starring Diane Lane. Mike's most recent project placed him, for the first time ever, into the world of Pixar animation, where he worked alongside the likes of Pixar's creative founder, John Lasseter, as one of the writers for this summer's release of Cars 3. This year will also bring the publication of his first-ever novel: Skavenger's Hunt, a young adult book inspired by the great stories he grew up with, including "Charlie and the Chocolate Factory," and "The Lion, the Witch and the Wardrobe."
---
NORTH COUNTY SAN DIEGO, CA
July 23, 2017
LUIS VARGAS
EVP, The Clymb & Chief Brand Officer + President, Travel for Leftlane Sports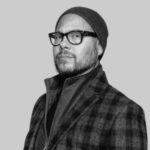 "Travel More. Buy Less."
Luis will talk about the transformative power of travel and investing in experiences, instead of more stuff.
My purpose is to inspire and enable others to have transformative experiences, with the knowledge that travel can be a force for good. I believe that there is an explorer in each of us and that adventure and discovery are essential elements of the human experience. We are living in extraordinary times. Never before have meaningful experiences been more important or accessible.
After college, having studied Marine Biology, and becoming a dive instructor, I realized a profound passion around sharing the world with others. Seeing firsthand the impact and joy these moments provided, I knew, early on, I had found my life's work. I spent the next decade, guiding and handcrafting adventures for others around the world.
Today, I've spent almost 20 years working globally in the digital, start-up and adventure travel space helping iconic brands like Disney, REI, Backroads, and The Clymb, either build or scale, meaningful experience based businesses.
Currently, I lead The Clymb out of Portland, Oregon, and serve as Chief Brand Officer and President of Travel for all of the LeftLane Family of brands that serve over 13M+ customers.
I have been an active participant on Non-Profit and Start Up boards, having served on the boards of Sustainable Travel International, Young Travel Professionals, and the Adventure Cycling Association. I currently serve on the Board of the Adventure Travel Association and am acting Emcee for our flagship event, the Adventure Travel World Summit, and frequently speak at events around the world.
In 2017, I presented a TEDx Portland talk about the transformative power of travel and investing in experiences, instead of more stuff. I also serve as Board Member, Investor, and Advisor to early and growth stage travel startups: TripGrid, Bold Betties, Sacred Rides, and Untrodden.
I deeply value community, and actively invest time, and resources, in those that have the power or potential, to inspire, convene, and be catalysts for progress and change.
---
HUNTINGTON BEACH CA
July 20, 2017
ALANA JANE NICHOLS
Three-Time Paralympic Gold Medalist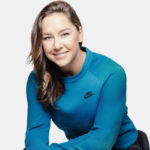 In order to become a leader, you have to embrace your own unique strengths and learn to lead yourself. This is the lesson that led Alana Nichols down her path of glory. Alana Nichols, a Paralympic gold medalist in wheelchair basketball and alpine skiing and a multi-sport athlete in sprint kayaking and adaptive surfing learned that to become a leader meant learning to think of her disability in a new light. At 17, Nichols was paralyzed in a snowboarding incident and as an athlete all of her life, she was devastated and thought she'd never be able to play again — until she watched a wheelchair basketball game while in college. "I started looking at what I could do, as opposed to what I couldn't do," she says. For this inspiring athlete, the ability to lead in her athletic community meant gaining leadership of herself first.
Alana Nichols is a world-class athlete with a passion for challenging herself and others. From a young age, her passion for sports and adventure has driven her and no matter what obstacle life throws her way, she takes a challenge head on. After suffering a spinal cord injury at age 17 while attempting a back flip on her snowboard, Alana quickly transitioned to adaptive sports. She is the first American female to win gold medals at both Summer (Wheelchair Basketball) and Winter (Alpine Ski Racing) Olympic/ Paralympic Games. Alana competed at her 5th Paralympic Games in 2016 games in Rio De Janeiro in her 3rd sport of sprint kayaking and is now pursuing adaptive surfing full time and continues to inspire and attract fans from around the world.
Alanajanenichols.com
---
HUNTINGTON BEACH CA
June 22, 2017
riCARDO CRESPO
CCO, th13teen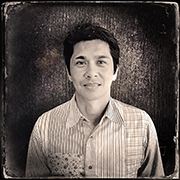 "Why Are You"
Most people can tell you who they are. Exceptional people demonstrate WHY they are. riCardo will host an insightful talk to demonstrate, then apply, the importance of the consistent and holistic projection of your personal, unique value proposition.
frequently endorsed as an influential and compelling designer for brands; through an applied creative mastery at the intersection of branding, marketing and design disciplines. riCardo is chief creative officer with th13teen. Previously, riCardo held several executive leadership roles including SVP global creative chief at 20th century fox studios and a Global Executive Creative tenure at Mattel Inc., and at notable advertising icons such as McCANN ERICKSON, Saatchi & Saatchi and Chiat/Day.
riCardo is prominent in the design+branding industries as a a globally-tenured + strategic creative executive with a keen sense of next-generation brand storytelling
crespo is a frequent keynote speaker on design methodologies; and the irrefutable value of its RROI as a result of strategic creative and designed communications in the brand design continuum.
an avid surfer, skater, mx rider and martial artist; crespo embodies the manifestation of an active lifestyle.
---
OJAI, CA
June 17, 2017
JONATHAN & DENISE NAFARRETE
Co-Founder, Editor-In-Chief & Marketing Advisor / Strategist – VRScout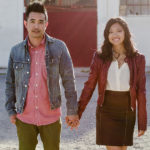 "Human Connection In A Virtual Future"
Virtual reality (VR) is not just about gaming and entertainment. This immersive technology has the potential to change our lives through new approaches to education, communication, and the rewiring of our brains to improve physical and mental states.
"Don't worry we're not fighting, we're just really passionate!"
Husband and wife duo Jonathan and Denise Nafarrete have debated about their shared interests together for over a decade. These trailblazers have been respected thought leaders and sought-after experts in the social media and marketing industry.
Jonathan Nafarrete is the co-founder and editor-in-chief of VRScout, an immersive media company that has reached over 100 million globally in 2016. Before VRScout, Jonathan was the Director of Content Marketing at BLITZ Agency. Developing social media programs and creative social technology campaigns for Nike, Refinery29, Honda, Toyota and Sony Playstation. As a photographer and an early adopter of social media, he quickly became an "influencer," shooting campaigns and social content for brands like Ford, T-Mobile, QVC, Chevrolet, and Audi. Business Insider has recognized his work, naming him "Top Instagram Users That Advertisers Are Dying To Work With." As well as Forbes calling Jonathan among the "Top 30 Social Media Power Influencers."
Denise Nafarrete rounds out this duo as a Marketing Advisor and Strategic Consultant to VRScout. As Head of Strategy at the KIMBA Group, her belief is once you understand where the problems are, you can set up a solution with actionable resources to reach the business goals.Before KIMBA, Denise polished her marketing and business skills in leadership roles at FoxTales as Vice President of Marketing, Havas Formula as Vice President of Social Media, as well as Partner and Chief Digital Strategist at Buzzsmith Marketing. She's also driven strategies and award-winning campaigns for major brands at agencies TBWA\Chiat\Day and Saatchi & Saatchi. Early in her career, she pioneered a social media program for retailer PacSun when platforms Myspace and Facebook only existed, and Tweets were created via texting.
---
HALEIWA, HI
May 21, 2017
MICHAEL KRAMER
Managing Partner, Natural Investments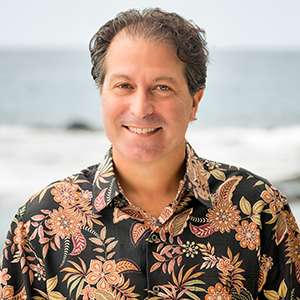 "Resilience is the New Sustainability: Preparing for Any Possible Future"
Enjoy the passionate explorations of permaculture teacher and sustainable business and finance leader Michael Kramer as he shares why resilience is replacing sustainability as a way to thrive in these turbulent times. By carefully assessing and planning how to use our time, energy, and money in close-to-home, sustainable global, and evolutionary strategies that prepare us for any possible future scenario, we can invest wisely and ourselves, nature, community, and the transformation of humanity.
Michael Kramer is a Managing Partner of Natural Investments, one of the nation's original sustainable, responsible, and impact investment advisors with offices in 10 states, including 3 locations in Hawaii. Michael serves on the national policy committee of USSIF: The Forum for Sustainable and Responsible Investment, and regularly engages corporations and regulators in efforts to increase transparency, responsibility, and accountability regarding corporate practices. Michael has been a permaculture teacher for 25 years and is currently a consultant to Hoku Nui Maui, a regenerative farming community under development. He founded the Kuleana Green Business Program of the Kona-Kohala Chamber of Commerce, as well as HI Impact, is one of the founders of Impact Hub Honolulu, and serves on the boards of Sustainability Association of Hawaii and Sustain Hawaii. He helped get the Sustainable Business Corporation designation passed under Hawaii law in 2011.
---