A meal is more than simply feeding the body. It is a culmination of the knowledge, tradition, and culture of countless individuals, made manifest in a few precious moments of sensory experience. Its impact on our physical and mental well-being can be profound, as can its impact on the world around us. When we sit down to eat, we enter a rare and unique environment where our senses can live fully in the present as our mind is taken to far-off corners through the company and conversation of those around us.
It is our belief that this singularly unique, universally shared moment in human life is the ideal catalyst for the exchange of ideas. Combining visionary ideas and unforgettable cuisine, Two Farmtables And A Microphone invites our guests to feed all five senses while creating food for thought. As our guest, you'll take part in incredible, transparently-sourced, farm-to-table meals accompanied by a diverse array of exciting guest speakers from the frontiers of entertainment, technology, and culture. It's an evening that will stimulate both your palate and mind, leaving you with a full belly and a renewed hunger for the possibilities that surround us.
OUR FOUNDERS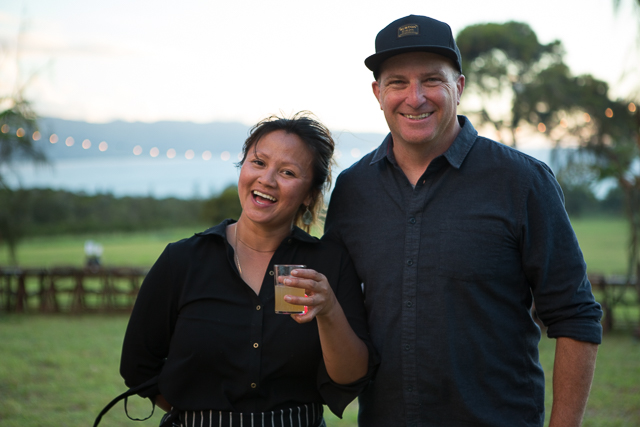 2FTAM was inspired by the two founders' current ventures in dining and events – which sparked the idea of merging them together. Mark Sperling, co-founder of the leading youth culture industry collective, Group Y, which produces informative events and conferences with thought-leaders across the United States, partnered with Lan Thai, chef/owner of catering and food delivery business, Enclave, who wanted to add a new element to her equally successful "Farm-To-Chopstix" dinner series. Thus, the idea of creating a community through food and conversation helped shape the concept of 2FTAM.
Something is wrong. Response takes too long or there is JS error. Press Ctrl+Shift+J or Cmd+Shift+J on a Mac.

SUPPORT FROM:
ADDITIONAL SUPPORT FROM: